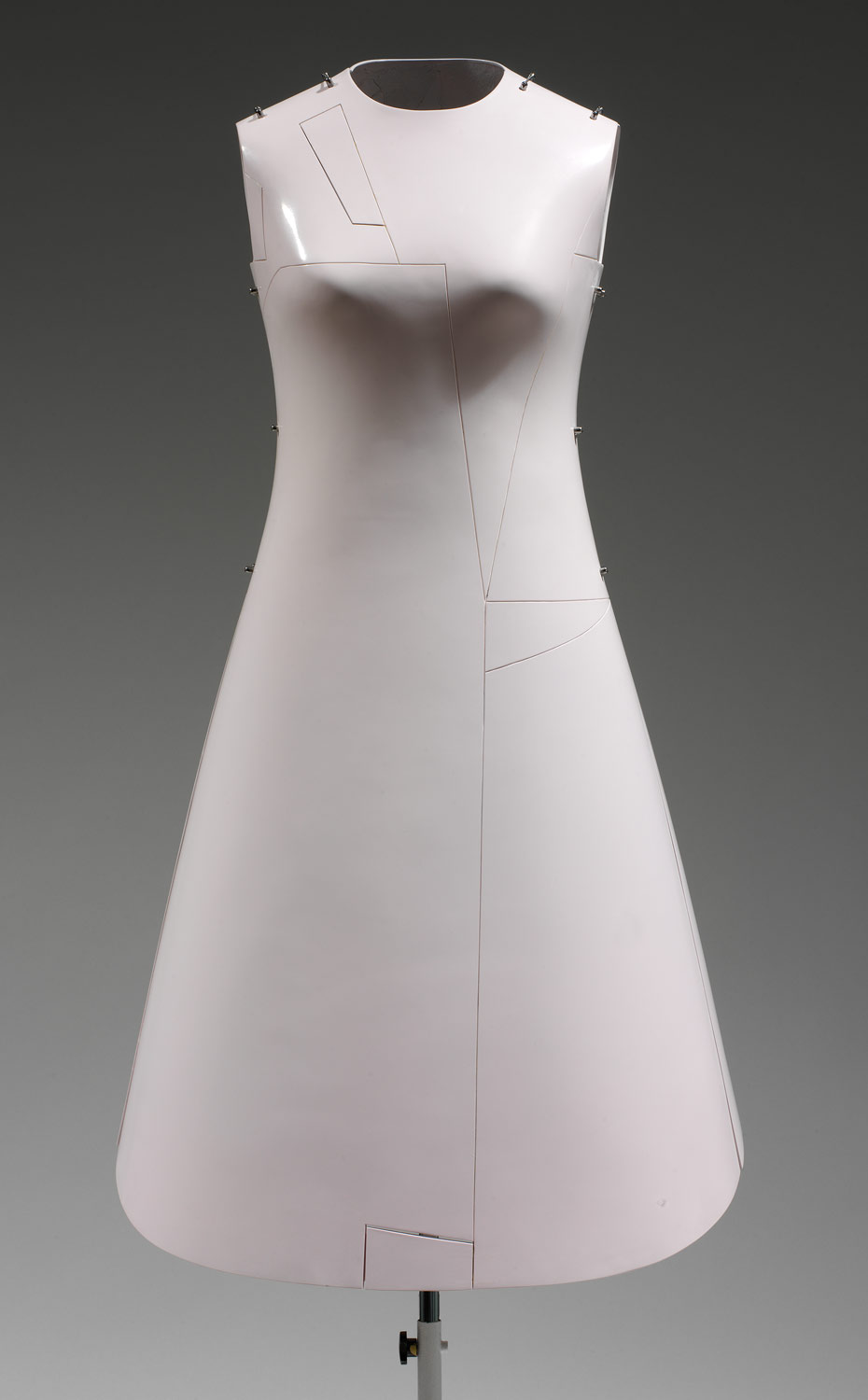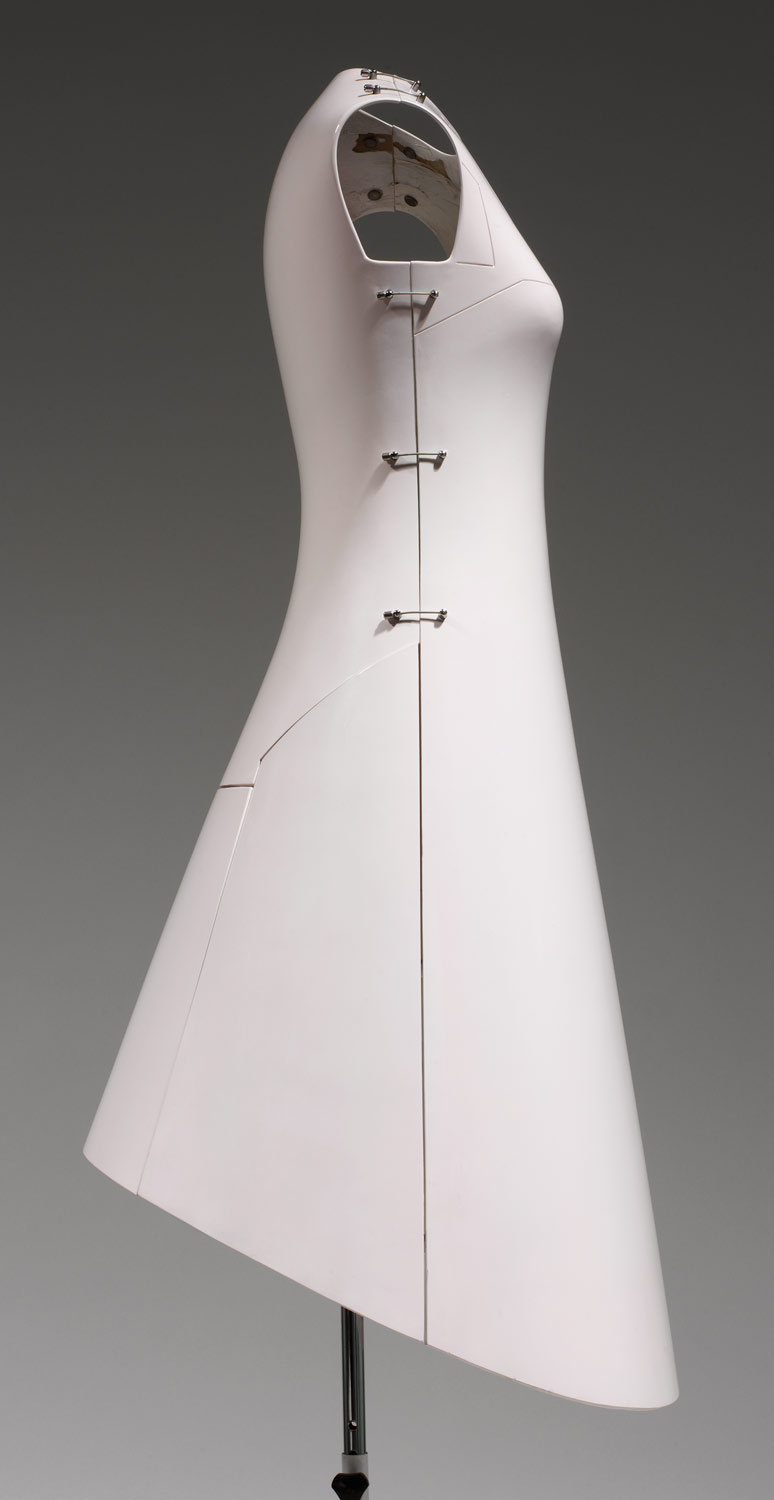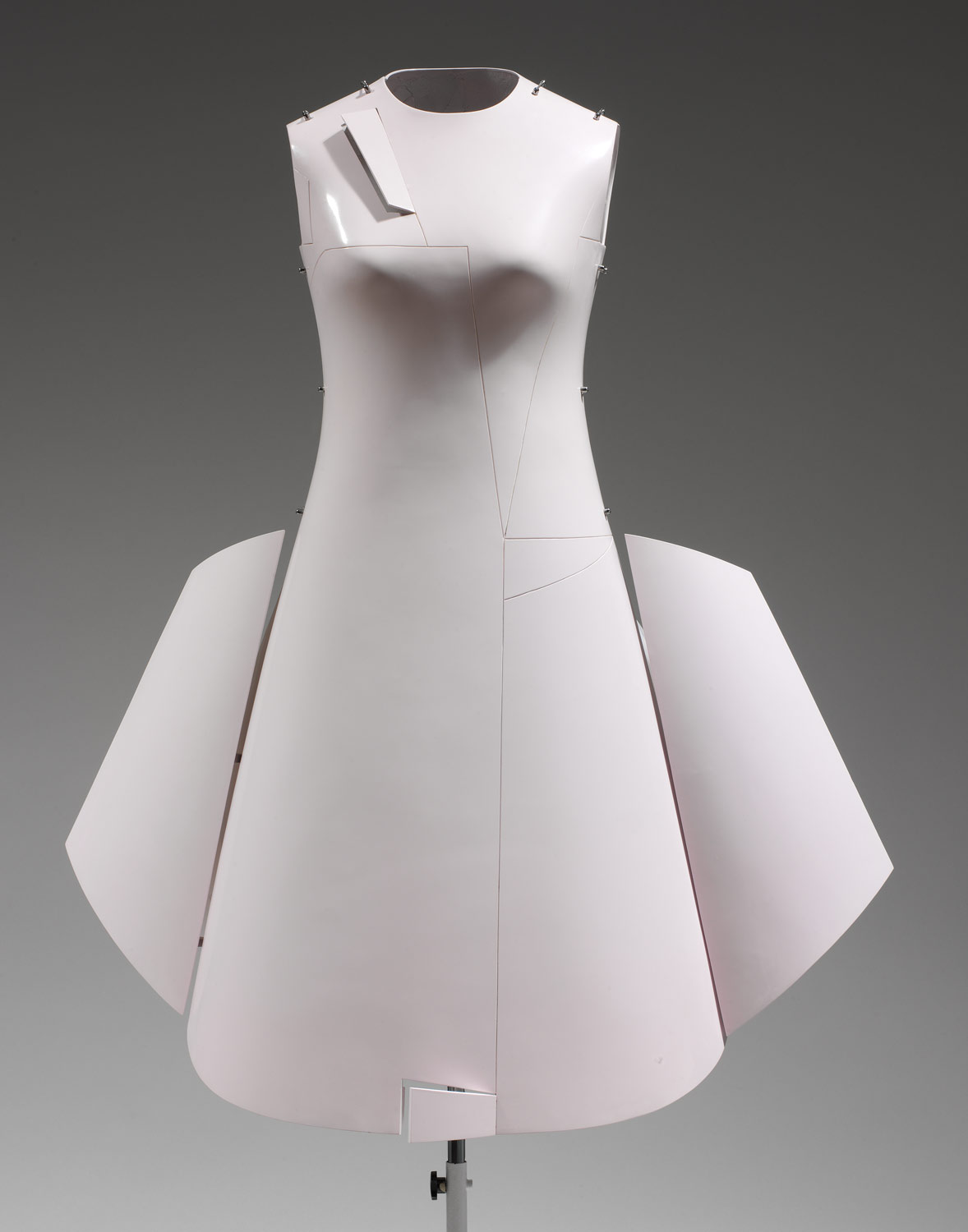 "Airplane" Dress, spring/summer 2000 (remade 2006)
Hussein Chalayan (British, born Cyprus, 1970)
Fiberglass, metal, cotton, synthetic; L. at center back 37 in. (94 cm)
Purchase, Friends of The Costume Institute Gifts, 2006 (2006.251a–c)
This dress is an edition of one that was first shown in Chalayan's spring/summer 2000 collection. Like the original, it is made of a composite material created from fiberglass and resin cast in a specially designed mold. Also like the original, it has side and rear flaps that open to reveal a mass of pink tulle. While these flaps are operated manually in this model, in the original they were operated mechanically by remote control!!!
His creations are a perfect mix of science, art, sometimes the relationship between nature and culture. Worn by Erika Wall on the runway.