The fashion industry right now is a very broad and the term 'fashion' and trends is quite loose. Many people follow their own sense of style or the luck of it, trying to mix pieces from vintage to sportswear together forming new tastes and break the rules of what should be put and worn together.
I started with this thought as I cannot strongly answer who is the most influential designer within the fashion industry right now. As a fashion student I'm asked this question too often . People expect me to have a strong, solid answer on that topic and literally throw names and examples of most influential designers. How? Inspiration can be taken from the well known, luxury designers such as

the SS15 Chanel collection full of Carl Lagerfeld's feminist revolutions with

the ,'Feminist but Feminine' philosophy. He kept the classical Chanel style with the new wave of colorful prints and the exquisite embellishments in many floral forms. He joined many cultural element

that were shown through his collection and always keeps it young and fresh despite the fact that some of the silhouettes and for example; ruffled , white shirt with pleated bottom and stand collar are rather taken straight from the past with additional ,golden

belt that makes it all come back to the present .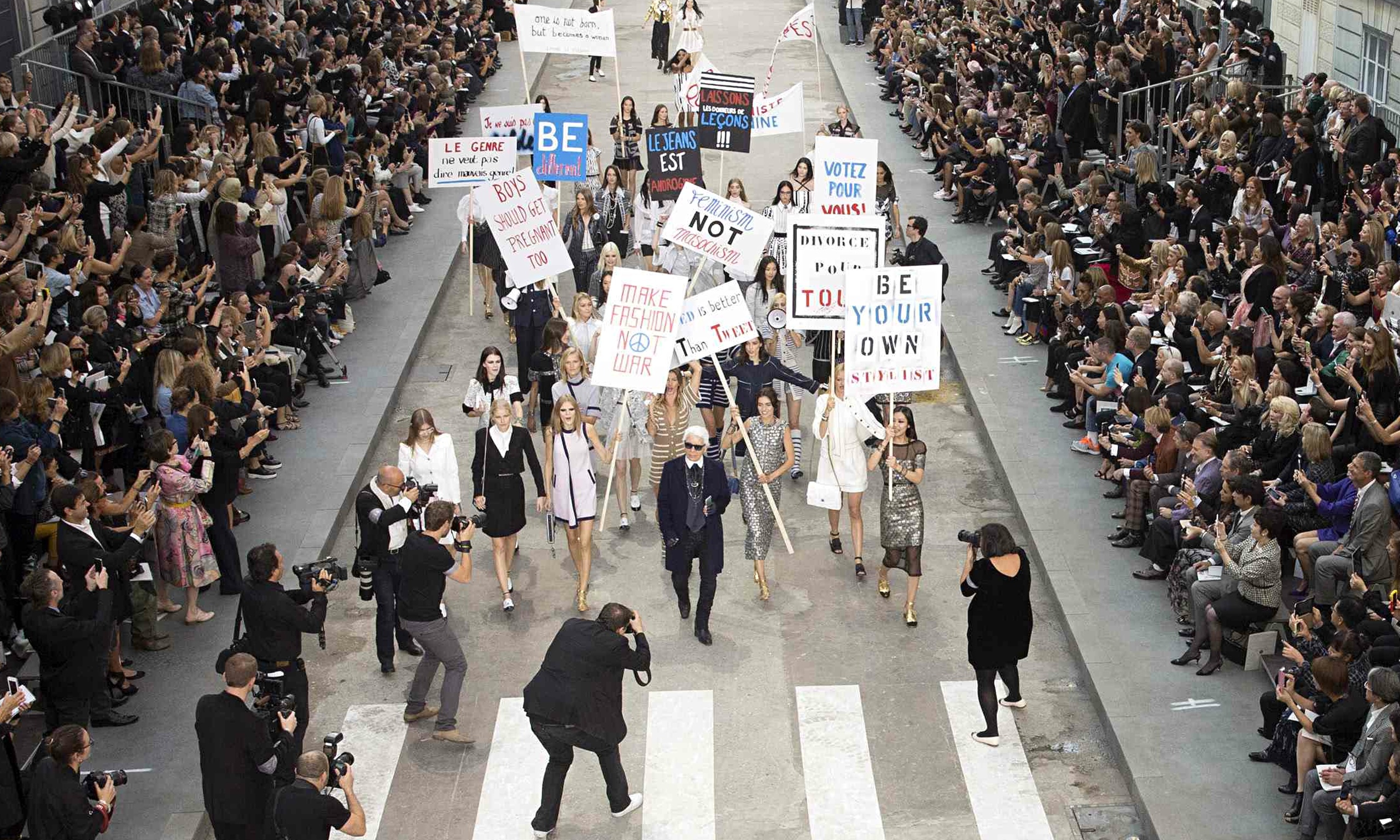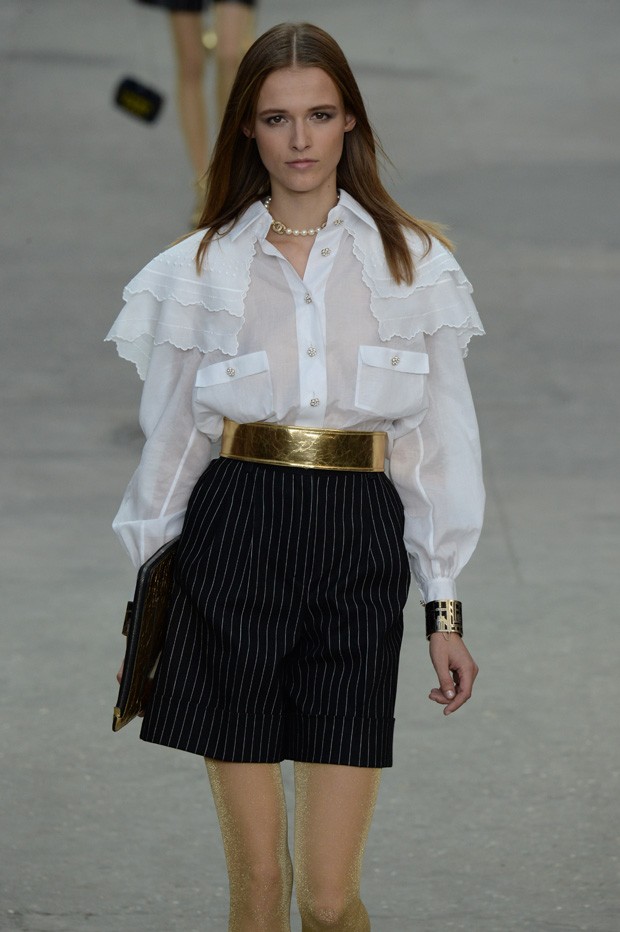 However someone can take a totally opposite approach and be inspired by the Moshiono collection from Jeremy Scott. He plays with fashion being inspired by Barbie, McDonald's or plastic toys as he says, ' We just want to bring joy to people'. I personally do not praise the idea of having a playground on the runway but I can appreciate how fashion can be interpreted in so many ways. It's good to have a little fun with it and let the seriousness on the loose. I could list each designer, artist, writer and so on ,that could give me the inspiration for the way I dress.
Each designer is special in their own ways, each one has something different to offer and has various approaches to the pieces they create and show. I think I would have to be a massive ignorant to say who is the 'one' trend and style setter of a season or any particular time, there are too many good people out there to give credits to only one of them.